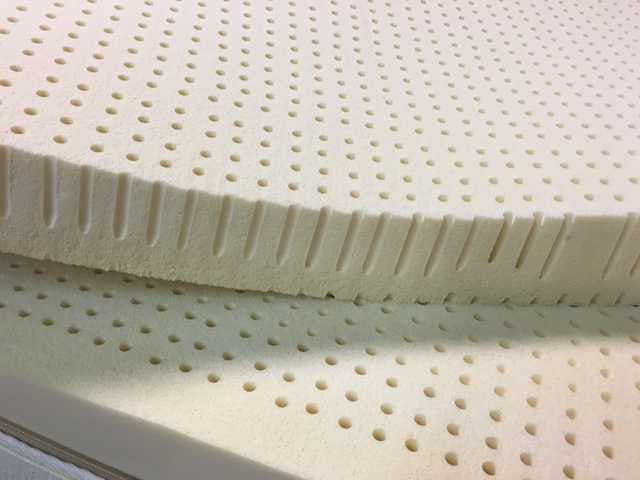 DIY Mattress
Latex Toppers - All Natural Dunlop 3"
You will find many name brand latex mattresses using layers of 3" dunlop latex. The most popular design would be 3" firm on bottom, then 3" medium and then another 3" plush on top. Of course you have the option to shuffle them around to make the perfect feel for you. Take our pricing for each layer, add in the cost for our mattress cover and you will have just saved about $1000 or more over the name brands with the same latex.
Why Choose Dunlop Latex
Dunlop is more old school in design but with newer machinery available these days our supplier - Latex Green - produces the most uniform dunlop available anywhere in the world. The dunlop process is traditionally a little firmer in feel than the equivalent Talalay latex which makes it a great choice for bottom layers or for heavier people. Many name brand designs will use 2 dunlop 3" layers for the bottom and then top it off with the softer feeling Talalay. All of which you will find right here including the zippered cover to hold it all together and give it a professional finish. Let me be clear, the latex purchased here is the same latex used by most major brands!
---
Share this Product